ABOUT US



Welcome to ToothWoman.Com. This is the web site of Dr. Sharri Trilling. Use the map to locate us, send email to someone here, or just check some photographs of the office and Dr. Trilling.

The physical office is in the Boston suburb of Randolph, MA, where she has been practicing General and Family Dentistry for the past nine years. Her web site offers expanded details regarding contacting the dental office, directions to the office, insurance information, and even a dental FAQ.


---
Many thanks to our friend Bob for his help with the 35mm and digital photography. He's also a patient! His favorite past-time is playing with the saliva ejector. As he calls it, his suck toy.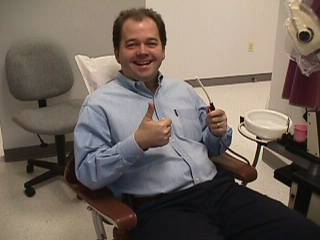 "She's good, mon! Give her a try!!"