Map & Directions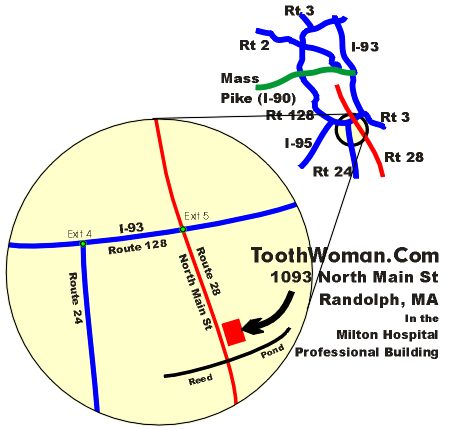 From Interstate 93 (Route 128):
Take Exit 5B to Route 28 South.
Route 28 is North Main Street, Randolph.
The office is 0.9 miles ahead on the lefthand side.
From the interstate, you'll pass in this order:
Shell Gas (right)
Mobile Gas (left)
La Scala Restaurant (right)
We're across the street on the left!
The Lodge (right)! Turn Around!
You just missed us!